The Royal Family Residence is the residence of Samantha and her family.
Rooms / Areas
Girls Bedroom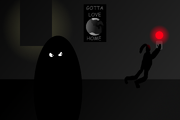 The girls bedroom was mentioned in
The Journey Begins
and is where Samantha,
Kaysaph
and
Xenia
sleep.
Spaceship Area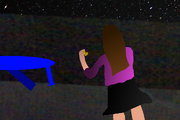 Outside is an area where
Ellenseren's spaceship
is kept. It has a spotlight for lighting at night.
History
There was a break in in the girls bedroom. Kaysaph set off an alarm when she and Xenia saw the intruder near to Samantha.
Renprotag escorted Samantha, her Anoterran Cats and Ellenseren to the spaceship to see them off.
Notable Inhabitants
Notable Visitors